Curbside Services Only
Curbside (take-out) service only due to the recent COVID case surge in our community. One curbside visitor at a time with masks and social distancing. Hours remain the same but there is NO browsing at this time. Please call 715-755-2944 with questions.
Details
Explore the digital library
Resources included with your library card…
Welcome to The
Geraldine E. Anderson Village Library
DRESSER, WISCONSIN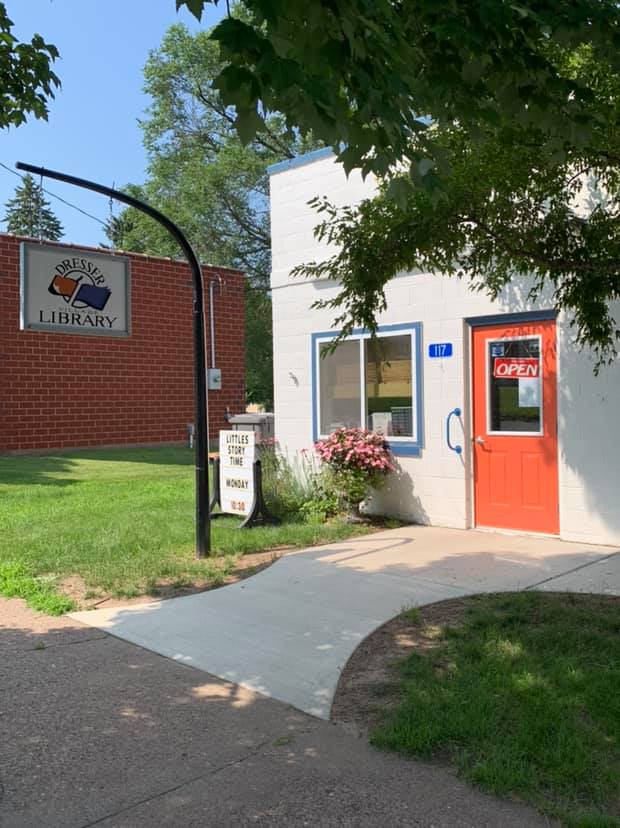 Help Us Improve Broadband Access in Wisconsin
Take a quick internet speed test on your home computer. 3 clicks. No questions. It's that simple.
In order to get an accurate picture of the state, we need a lot of accurate data. The more data M-Lab can collect, the better we can model internet connection speeds across the state. Please take the home internet speed test today. You can take the test multiple times until March 15.
Explore the digital library
Resources included with your library card…
Explore the digital library
Resources included with your library card…
Libraries are for everyone
2020 Annual Report Data