Explore the digital library
Resources included with your library card…
Welcome to The
Geraldine E. Anderson Village Library
DRESSER, WISCONSIN
10 weeks of shows and activities!
New video posted each day Monday-Friday, featuring comedy theater, crafts, games, author visits, special guests, and more…
Summer Reading Program:
June 15 – Sep 7
Track your reading minutes online using the Beanstack app, Beanstack website, or stop by the library to get your paper log.
Explore the digital library
Resources included with your library card…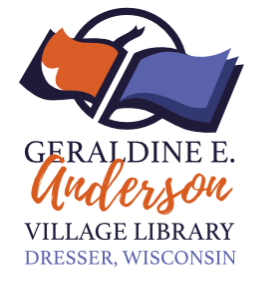 Open with Limited Hours
Limited hours, curbside pickup available, 5 visitors at a time, masks are required… See full details.
Explore the digital library
Resources included with your library card…
Libraries are for everyone
2019 Annual Report Data